Stylish, comfortable cushions need not be expensive for elevating your living space. You can achieve a cozy, well-appointed ambience with affordable cushions, even for tight budgets. 
Let this article help you choose and style decorative pillows without exceeding your pocket limits or ending up with a heap of aesthetically unpleasing cheap cushions.
Determine Your Needs Ahead When Styling Cushions On a Budget
Determine the correct dimensions of your sofa, chair, or bed, as cushion sizes are dependent on furniture measurements.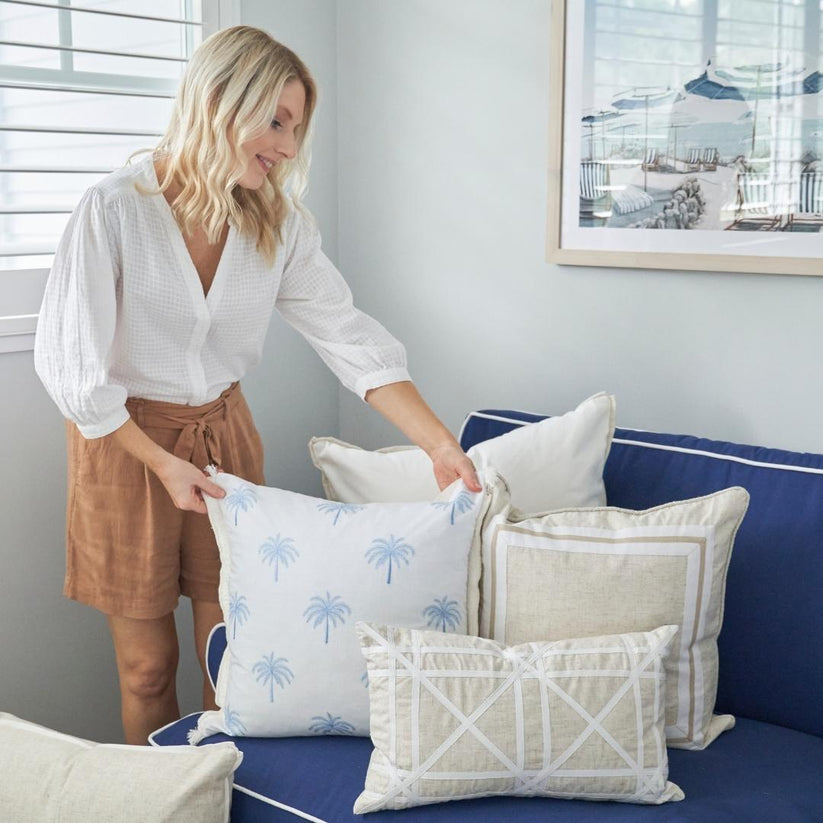 Consider the color scheme and aesthetic of your existing interior design. The cushions you intend to purchase must complement them. 
Knowing what you need allows you to make targeted, cost-effective decisions.
Embrace Mix and Match: A Way To Make Cushions Look Good
Do not feel the need to have a complete matching set to reflect sophistication and elegance. 
You can achieve these looks while adding character and more visual appeal by layering patterns, colours, and textures. 
The secret to a harmonious and eye-catching arrangement is to combine budget-friendly cushions with a few statement pieces. 
Seek Cushions That Offer Great Value For Money
Cushions should be wise investments. 
These should not be cheap cushions, those that look on-trend or last for only one or two seasons. 
Choose budget-friendly cushions that offer a luxurious feel, durability, and versatility.